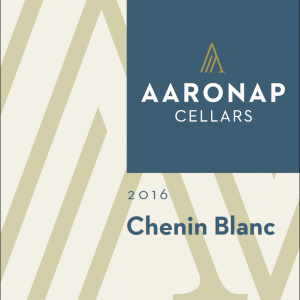 Price:  $18.00

Summary:  Chenin Blanc is most famously grown in the heavy clay soils of the Vouvray region of the Loire Valley in North Central France, but it has found a new home in the Clarksburg region in California, where similar heavy clay soils act to naturally reduce the vine vigor and yields.  We deliberately picked the grapes early at lower brix levels to best express the varietal characteristics.
Tasting Notes:
The nose exudes aromas of melon, pineapple, honeysuckle, & tangerines.  Crisp acidity on the palate with a light grassiness on the finish that lingers with a satisfying minerality.
Food Pairing Suggestions: A perfect combination with New England seafood, including, New Bedford scallops, Wellfleet oysters, shrimp, lobster, or fish and chips.  For the Terran, sip alongside a roast chicken or pork chops with roasted apples.
Technical Data
Vineyard: Clarksburg, California
Varietal Composition: 100% Chenin Blanc
Aging Protocol: Stainless steel fermentation.  Aged on the lees for 6 months without stirring.
Alcohol: 11.5% ABV
Residual Sugar:  Dry
Production Volume: 787 bottles
Vintage and Production Notes
2016 was slightly cooler in Clarksburg, CA so the grapes were able to hang for a couple of weeks longer to develop flavor, but still retain that crisp acidity that I love.  The clarified juice was slowly fermented at 51°F in stainless steel using a combination of R-2, 58W3, and BA-11 yeast.  Following alcoholic fermentation, the wine was sulfited to prevent malolactic fermentation and aged on the fine lees without stirring for 6 months.  The wine was cold stabilized to 40°F for 1 weeks and filtered to 1.5 um prior to bottling.