Chardonnay Massachusetts 2019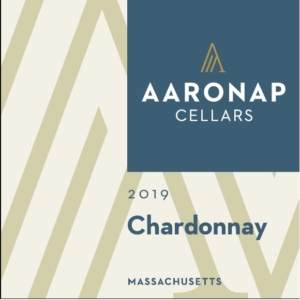 Price: $18
Summary:
Close to the southern coast of Cape Cod, chardonnay grapes flourish in the breezes of our Bay State maritime climate. The waters of Long Island Sound moderate the cold New England winters and provide cooling breezes during the summers.  We offer this example of premium wine grown and made in Massachusetts for your enjoyment
Tasting Notes:
A full-bodied round wine loaded with cream, melon, apricot, nectarine, & papaya aromas with hints of cardamom and nutmeg on the lingering round finish.
Food Pairing Suggestions:
Alpine-style semi-soft cheeses and a fresh baguettes on a summer day. Smoked onion dips.  Excellent paired with New England seafood such as oysters, grilled bluefish, lemon-ginger marinated swordfish steaks, or a rich lobster macaroni and cheese.
Technical Data:
Appellation: Massachusetts
Vineyard: Coastal Vineyards, South Dartmouth, Massachusetts
Aging Protocol: Sur lie aged in stainless steel with full malo-lactic fermentation
Alcohol: 12% ABV      Residual Sugar:  Dry  Production Volume:  755 bottles
Vintage and Production Notes:
The South Dartmouth area along the southern shores of Massachusetts basked in the summer sunlight during the drought of 2019.  Very little rain fell from July-September, leading to the development of some amazing fruit aromas & flavors.  Harvested by hand, the grapes were gently destemmed and pressed.  The juice was fermented for 2 weeks at less than 65F.  A full malo-lactic fermentation while aging on the lees in stainless steel balanced the flavors and acidity while maintaining the intense fruit aromas.
Prior Vintages:
2013 Southeastern New England Chardonnay
2014 Southeastern New England Chardonnay