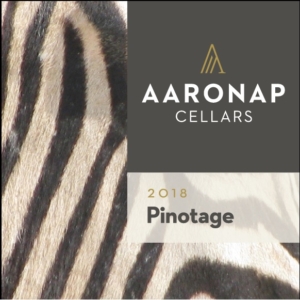 Price:  $20.00

Summary:  The ONLY Pinotage made in Massachusetts!
Winemaker Noel Powell fell in love with pinotage while spending 3 weeks in southern Africa in 2009.  A son of classic French grape varietals, this unique grape was bred in South Africa for that country's unique climate.  Loaded with juicy fruit flavors, zesty tannins, and often meaty richness, Pinotage truly reflects viticulture's triumph over challenging growing conditions.  Fast forward to 2016, our winemaker jumped at the chance to work with this very unique grape straight from the vineyards of South Africa.
Tasting Notes:  The nose brims with notes of red currants, black plum, black raspberries, & cherries.  Round and rich on the palate, the wine finishes with hints of woodsmoke, spicy tannins, bacony minerality, and rooibos tea.
Aging Potential: Drinkable in 2021 through 2029.
Food Pairing Suggestions: The perfect pairing with grilled sausage, hamburgers, fire-roasted game meats, roast pork, or hearty pastas.
Technical Data
Appellation: Breede River Valley, South Africa
Varietal Composition: 85% Pinotage / 15 % Petite Verdot
Aging Protocol: 12 months in a mix of used French oak, glass carboys, and Intellitanks.
Alcohol: 13% ABV
pH: 3.68
Production Volume: 616 bottles
Vintage and Production Notes
The 2018 grape vintage in South Africa was the smallest harvest on record, as a record drought continue.  The grapes arrived in Westford in mid-March during deep snow.  The grapes were crushed and frozen until temperatures warmed and allow fermentation to be possible.   Fermentation with BDX yeast was complete within 10 days.  An additional 0.75 g/L tartaric acid addition was necessary after malolactic fermentation for balance and richness.  The wine was aged in a mix of54 year-old French oak barrel, glass carboys, & a porous Intellitank for micro-oxidation for 12 months.  Just prior to bottling, the wine was blended with petite verdot to add palate weight.
Prior Vintages
2017 Pinotage