INNOVATIVE WINES…
CRAFTED IN MASSACHUSETTS!
We source the highest quality grapes and fruit from carefully selected partner vineyards and orchards in New England and beyond. In the winery, our winemaker guides each batch through the winemaking process by hand using techniques that elevate and enhance the qualities of the fruit to produce innovative artisanal wines.
READ MORE

2012 
Southeastern New England
55% Merlot / 45% Cabernet Franc
Bond-Stowers Vineyard, Rhode Island
A well-structured red wine crafted in the classic style of a Right Bank Bourdeaux.
Our tribute to the brave patriots of the Westford Milita who marched to the Battle of Concord past the winery property in 1775.
$2/bottle will be donated to the Westford Historical Society to help preserve Westford's revolutionary history.
Price:  $24.99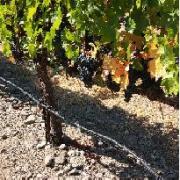 Summer is over. The days are getting shorter and cooler. Tree…