INNOVATIVE WINES…
CRAFTED IN MASSACHUSETTS!
We source the highest quality grapes and fruit from carefully selected partner vineyards and orchards in New England and beyond. In the winery, our winemaker guides each batch through the winemaking process by hand using techniques that elevate and enhance the qualities of the fruit to produce innovative artisanal wines.
READ MORE
Looking for us at a farmers market near you?  Please click on this link to a calendar view of our farm market schedule!
FEATURED WINE

2014

Massachusetts
The nose brims with aromas of citrus, apricot, & tropical fruits. Subtle hints of toast and cinnamon. Broad mouthfeel with a lightly dancing acidity and a pleasant lingering finish.
Price:  $18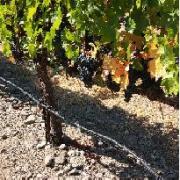 Summer is over. The days are getting shorter and cooler. Tree…