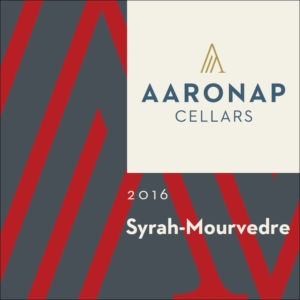 Price:  $20.00

Summary:  An elegant and seductive blend of syrah and mourvedre from the Suisun Valley in northern California. Just to the southeast of Napa Valley, moist evening breezes from the San Pablo bay cool the Suisun Valley and provide an elongated growing season where the grapes can flourish in the clay loam soils and reach their fullest potential.
Tasting Notes:
A powerful aromatic nose explodes with aromas of dark cherry, vanilla, blueberry, mocha, graphite, and caramel.  Rich and savory on the palate, a delightful tingle on the finish will enthrall your senses.
Aging Potential: Drinkable in 2019, but will reach maturity in 3-5 years
Technical Data
Appellation: Suisun Valley, California
Varietal Composition: 81% Syrah / 19 % Mourvedre
Aging Protocol: 24 months in new French oak.
Alcohol: 15.2% ABV
pH: 3.81
Production Volume: 723 bottles
Vintage and Production Notes
2016 was an excellent year in California.  Cooler spring temperatures delay bud-break by a couple of weeks, but the summer sun and breezes sped ripening along and the winemaker was presented with gorgeous plump and sugar-rich grape clusters from our partner vineyard in the Suisun Valley.  Fermentation with RP-15 yeast resulted in rich base wines that easily underwent malolactic fermentation.  Extended barrel aging brought out the sweet tannins that love to be paired with BBQ'd foods.
Prior Vintages