2014 Chardonnay Massachusetts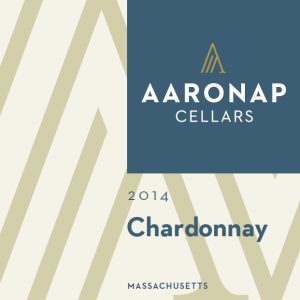 Price: $18
Summary:
On the shores of the Westport River less than a mile from the southern coast of Cape Cod, chardonnay flourishes in the maritime climate. The waters of Long Island Sound moderate the cold New England winters and provide cooling breezes during the summers. We offer this example of premium wine grown and made in Massachusetts for your enjoyment
Tasting Notes:
Light straw yellow in color. The nose brims with aromas of citrus, apricot, & tropical fruits. Subtle hints of toast and cinnamon. Broad mouthfeel with a lightly dancing acidity and a pleasant lingering finish.
Food Pairing Suggestions:
Brie or other soft cheeses and fresh baguettes on a summer day. Excellent for pairing with New England seafood such as oysters, grilled bluefish, lemon-ginger marinated swordfish steaks, or lobster macaroni and cheese.
Technical Data:
Appellation: Southeastern New England
Vineyard: Westport Rivers Vineyard, Westport, Massachusetts
Aging Protocol: Sur lie aged in stainless steel
Alcohol: 12% ABV
Production Volume: 400 bottles
Vintage and Production Notes:
2014 was a cool year in New England for most of the summer.  While we saved on electricity costs by not having to run our air conditioners, the grapes were slow to ripen.  The hottest month was actually September with temperatures finally rising above 90 °F to encourage sugar production.  Rains and cool weather in October again slowed grape ripening once again.  Harvest was one of the latest on record.  Machine harvested, the grapes were crushed, pressed, & chilled to retain aromatics. The juice was fermented in stainless steel at 50-55 °F over 4 weeks. The wine then underwent full malolactic fermentation and sur lie aging for 5 months. The wine was cold stabilized to only 40 °F to preserve the natural acidity so some potassium tartrate crystals may form if stored at cold temperatures.
Awards:
Silver Medal, 2015 Big E Wine Competition
Interesting links
Here are some interesting links for you! Enjoy your stay :)